Hidden Pond at about 10:30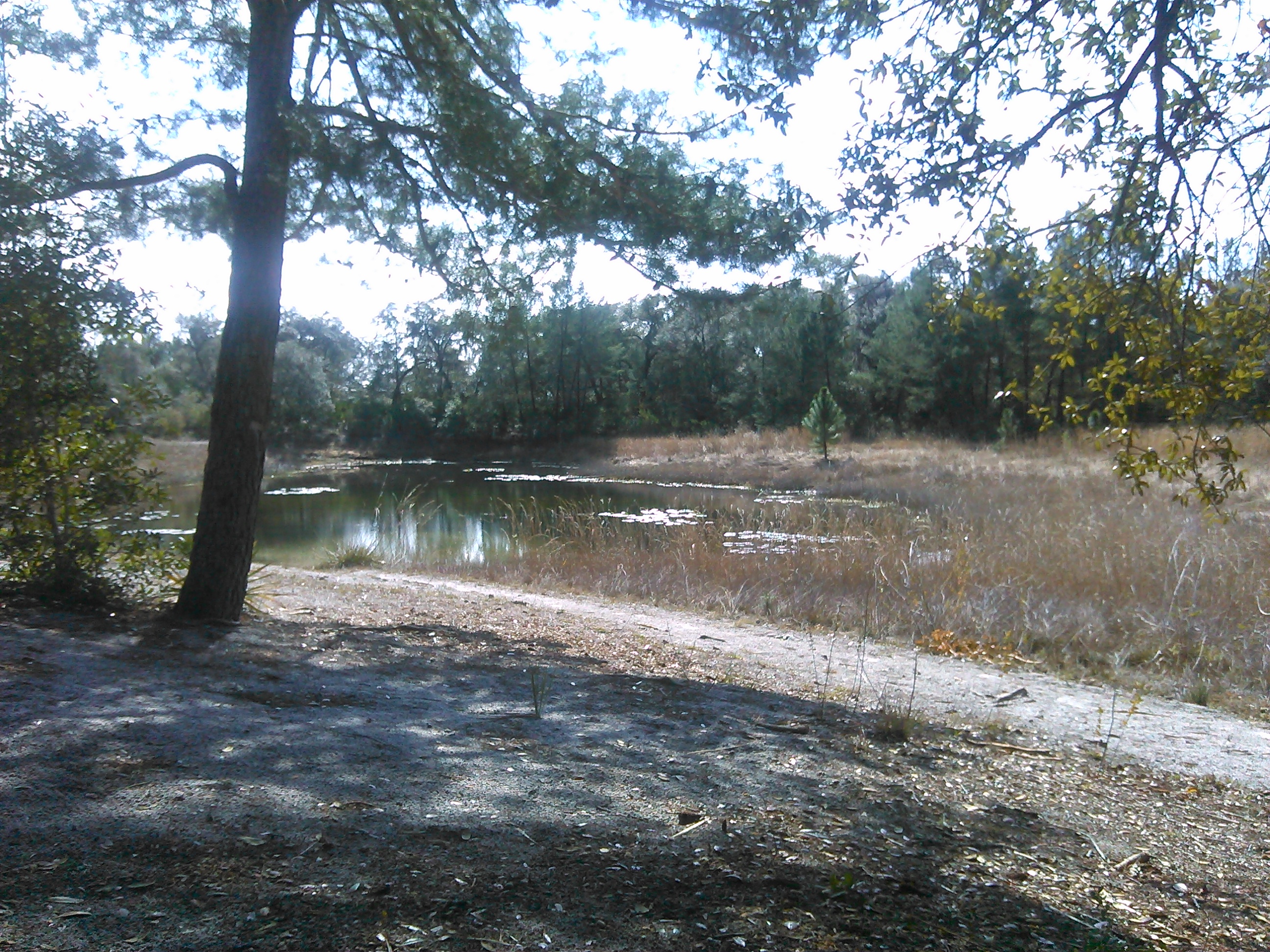 I then continued on north to Hopkins Prairie arriving about 1:30. Setup camp rain moved in about 3:00. Fairly hard.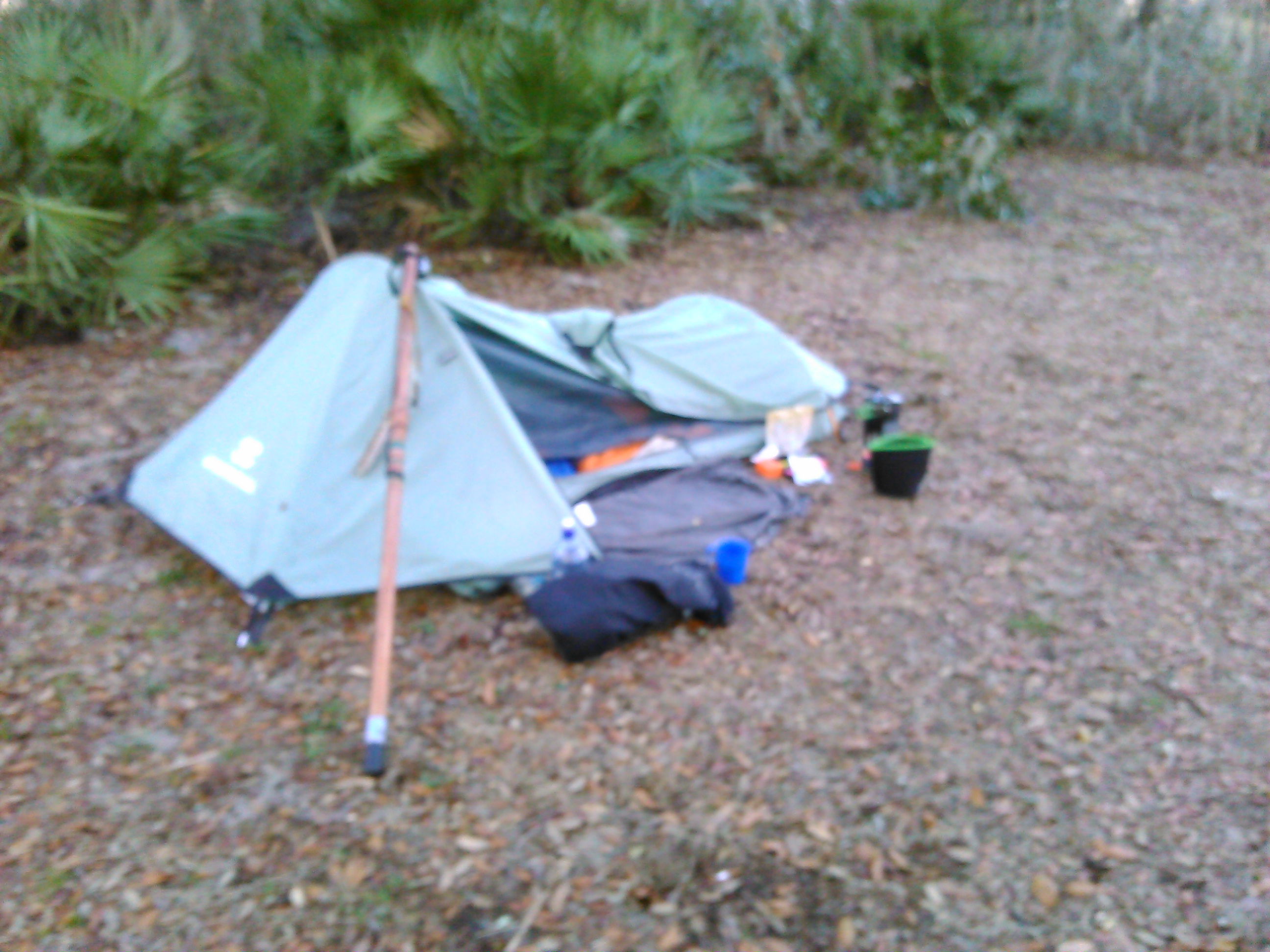 Walked 13 miles total on the trail + exploring, getting water from the Big Sink,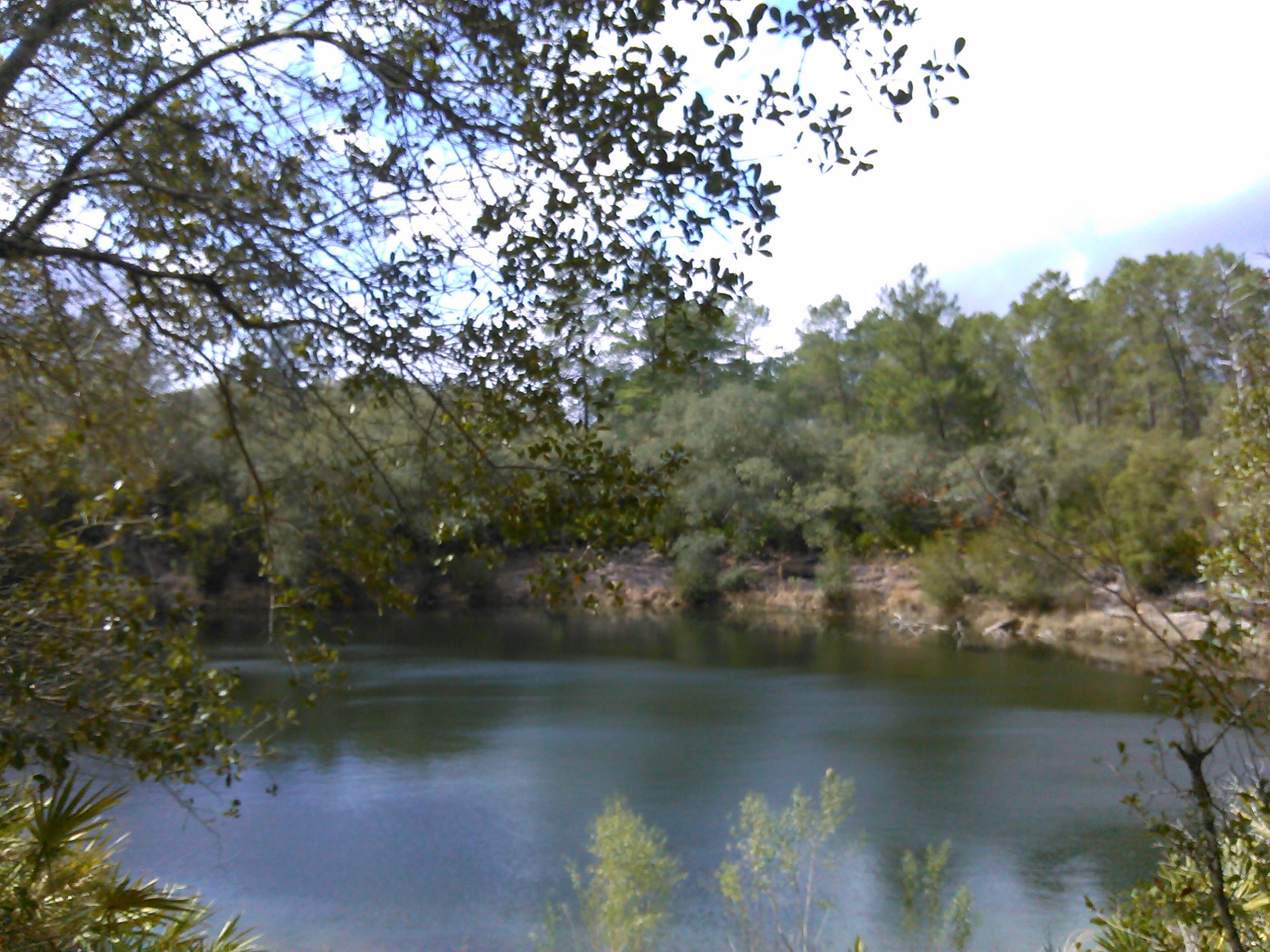 An around camp. Feet look good no blisters, yea.
3:48 rain stopped, just dripping from the trees. I likely get some more rain this evening probably before dark maybe even after dark. Nice dry in the tent.
Wednesday night started out as a rather mild night very pleasant temperatures big bright full moon some stars clouds of in the distance.
About midnight the wind started to pick up and the rain moved in about 2 a.m.
It rained off and on till about 4:30 sometimes rather hard but I stayed nice and dry in the tent and the temperatures were still rather nice.
Beautiful sunrise quite a few clouds but it's starting to clear I see lot of blue sky and I think it's going to turn out to be a beautiful day temperatures may cool off I hope so it's not quite as hot while I'm hiking like it was yesterday.
Coffee and breakfast going very well just sitting here on the Hopkins Prairie enjoying the beautiful view.
Hike today about 5 miles to the Hopkins Prairie North Rim found nice camp up under the live oaks. There is pond near buy for water.
This will give me about 5 miles tomorrow up the salt Springs.
Thursday night was a beautiful night sit around the campfire as it was cooling off temperature dropped to about 37 degrees overnight it's rather cold I had to get up and put on my puffy jacket about 2 a.m. but I survived the cold just fine.
Woke up in the morning. My coffee and had my normal breakfast and begin my hike about 8:30 arrived at the VFW at Salt Springs about 11 o'clock.
You turned out to be a beautiful warm sunny day temperature about the mid-sixties but it was very pleasant hiking and it was nice when you were in the Sun.
met some great people at the VFW and made some new friends and I'm camped out here and tomorrow Saturday I will probably start heading back North and hopefully be somewhere around maybe BigPond or maybe a little further north just depending on how things go.
I have been using the Florida Trail app and posting my position at several locations and camps and differently things along the way so I hope that the texts get through not that I've had that great of phone service in the Wilderness Area.
here at the VFW I have WiFi so I'm going to try to post this update to the blog.